White Marble Tulip tables fall in the category of expensive designer furniture. Are you looking for the best complete guide to choose white marble tabletops? 
I have been in the Natural Stone Business for 20+ Years. My company is manufacturing China Tulip Tables for 10+ Years. In this guide, I will share helpful information. It will help you choose the best White Marble for your Tulip Table Top.
Let's get started!
Introduction
Choosing a White Marble Tulip table can be a complex process. Quality, maintenance, and care are some top worries for many buyers. To make it easy, we have created this simple yet powerful guide. It will help you choose the best white marble for tulip tables. After all, your business will grow up based on the correct choice.
White Marble tulip tables come with countless options. The more time your research takes, the better product you buy. When you plan to buy anything expensive, investing extra research time is always worth it. 
To save your time plus effort, below are some key points and essential information you need. In this guide, we will cover:
A Beginner's Guide to Marble
Marble is a famous metamorphic rock. It consists of recrystallized carbonate minerals such as calcite or dolomite. The naturally occurring rock is the best choice for sculpture. It is also one of the most critical building materials. 
Marble includes all decorative calcium-rich rocks. People polish the stones to enhance their beauty. Marble continuously varies from slab to slab. It is full of distinctive marks and different veins, fossils, and hues. As a result, each marble type is beautiful. 
Sometimes you can expect a few large, dramatic veins. In contrast, the veins will be more subtle, with uniform spreading throughout the slab. 
Below are some of the most common types of marbles:
White marble is one of the cleanest and natural-looking marble types. Some most famous white marbles are Blanco Carrara (Italy), and Blanco Ibiza (Turkey). Blanco Macael (Spain) and Volakas (Greece) are some other ones.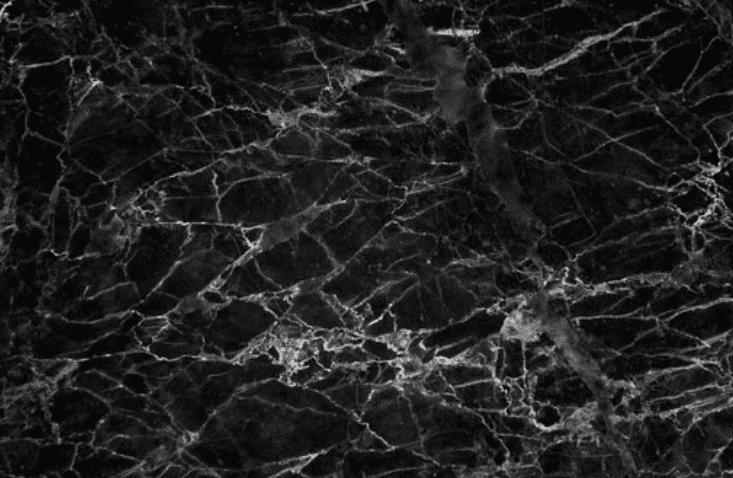 Black marble is a simplistic and classy white marble type. But with a more modern overall look. Negro Calatorao (Spain), Levadia (Greece), Nero Marquina (Spain) are some famous black marbles.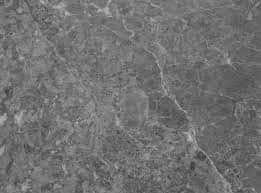 This marble is famous for having a clean, natural, and tasteful pattern. Bardiglio (Italy) and Marengo, Grey (Spain) are some famous marbles. While Milan Grey (China) is a top-selling Grey marble.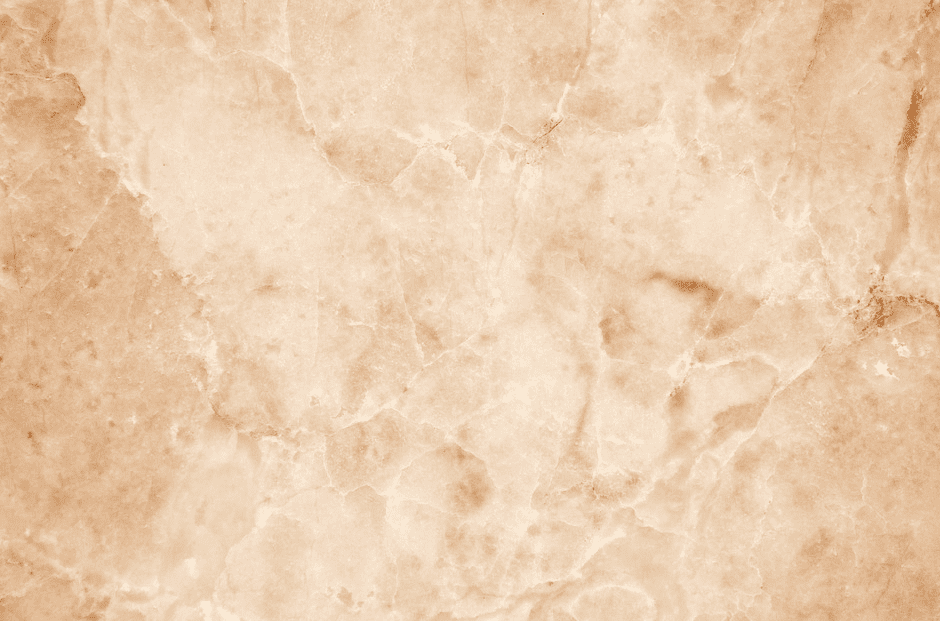 Cream marble is the best choice one it comes to floor tiles. You can get this type in the form of Crema Cenia (Spain), Crema Marfil (Spain), and Crema Valencia (Turkey).
Introduction to White Marble
The metamorphism of pure dolomite protolith or (silicate-poor) limestone forms pure white marble. The white marble used in China tulips tables has been famous since classical times. People use it in sculptures due to its softness. White marble is much easier to carve. It is renowned for having relative resistance to shattering.
What creates the magic behind many products? Well, do you know the main characteristic of white marble? It is the waxy look of the marble that brings a natural lustre to anything. The only reason why sculptors still prefer white marble for creating beautiful sculptures. 
A General Sizing and Seating Guide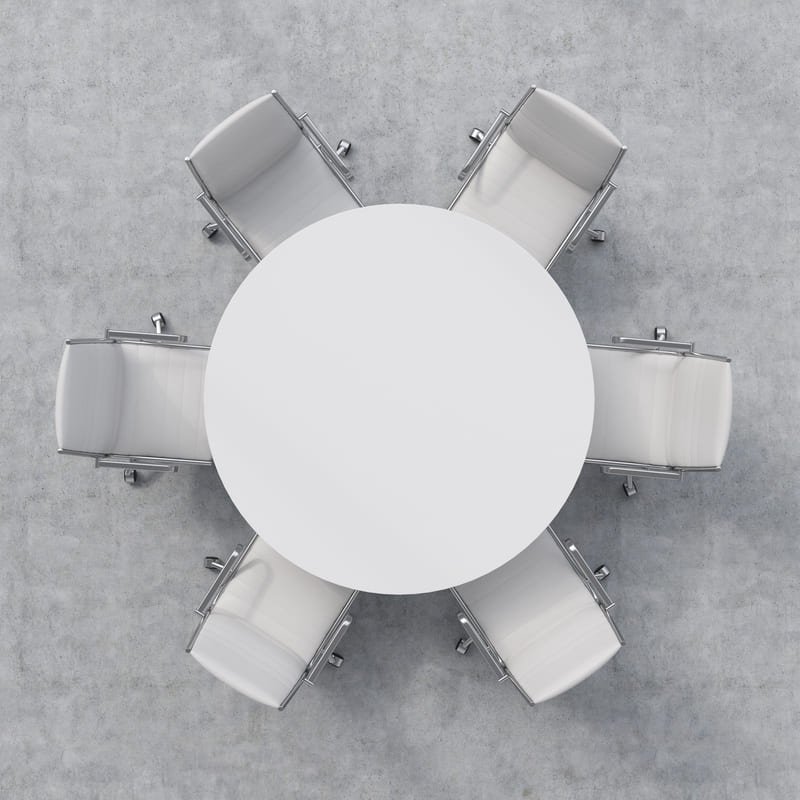 Now you know the exact material you are going to buy for your White marble tulip table. It's time for another indispensable guide. To create an easy and general guide for our readers, here are some top points:
If you deal in round tables (or ​​tulip table wholesale replica), 90cm will seat four people most.
Four people will enjoy comfortable seating from 36″- 90cm to 110cm. It is ideal for a round white marble tulip table.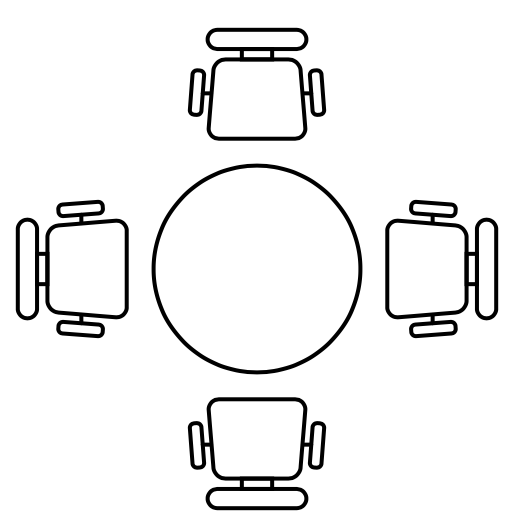 From 48″-120cm to 130cm and 140cm diameter sizes, 5 to 6 people can enjoy comfortable seating. It is ideal for longer seating sessions.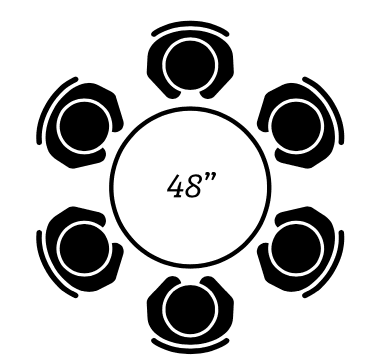 60″-150cm diameter sizes, 5 to 6 people can enjoy comfortable seating. It is ideal for longer seating sessions.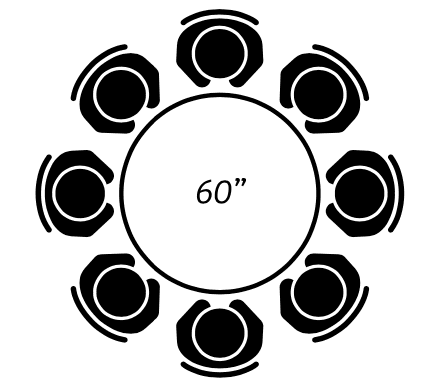 For oval-shape ​​tulip table wholesale replica, 72″-180cm will seat six people. Remember, it is an egg shape.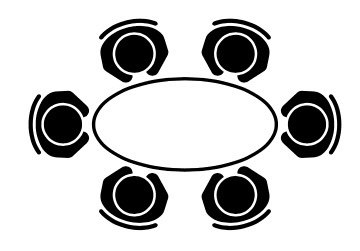 To seat up to 8 people, go for the large 78″-199cm oval marble table.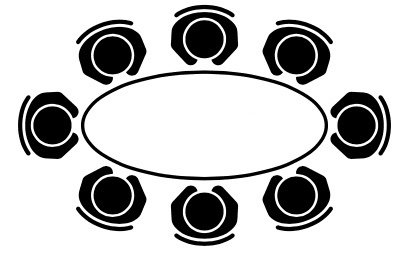 Note: The above seating and sizing guide depends on the width and the style of chairs you select. 
Top 6 White Marble for Tulip Table Tops (Choosing Guide)
Now that you know everything about the white marble tulip tables. And its sizing, it is time to choose your favorite product. Below are the best six picks for a white marble tulip table::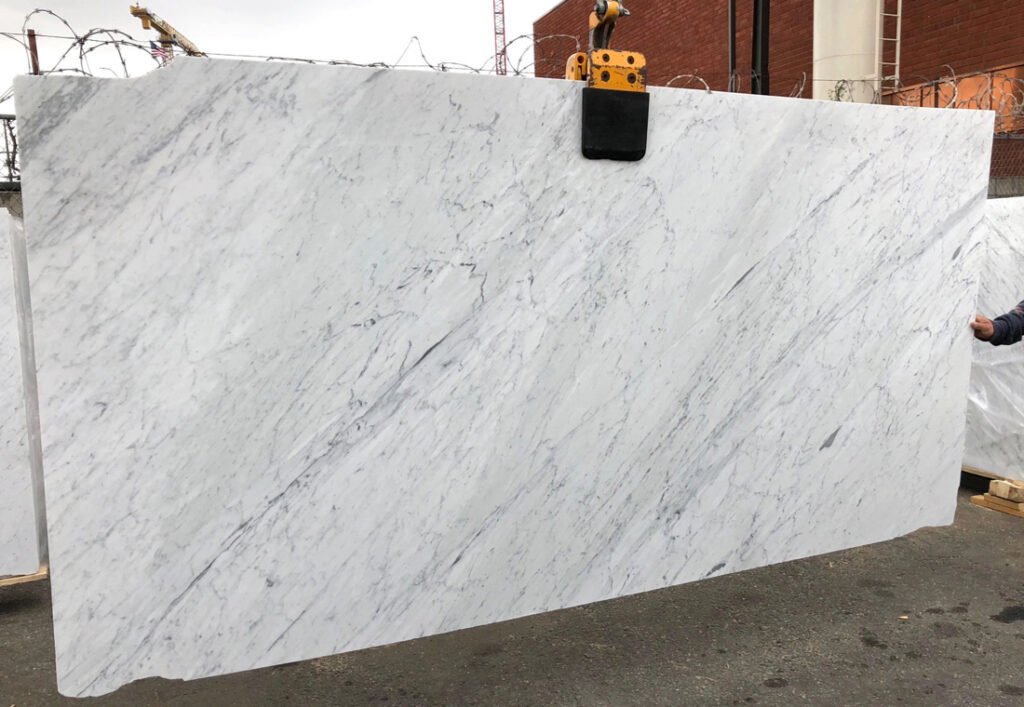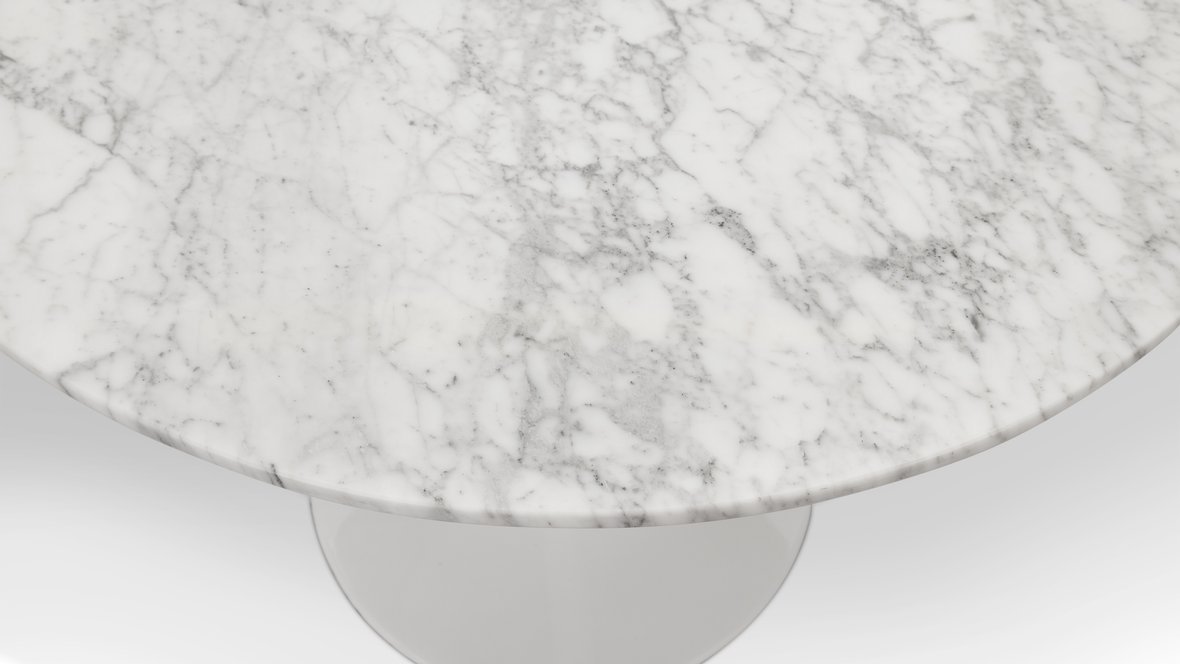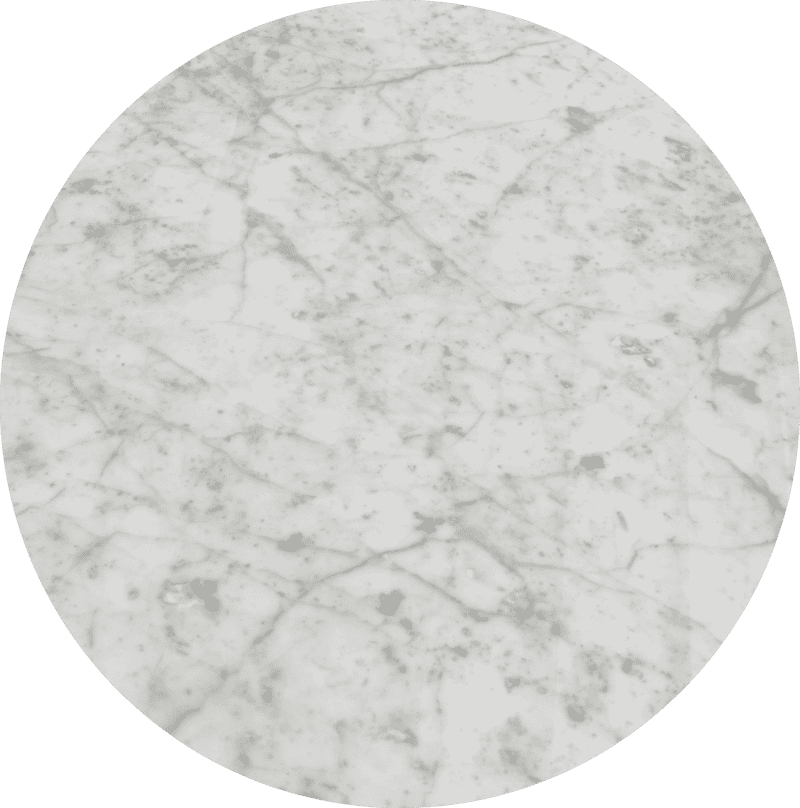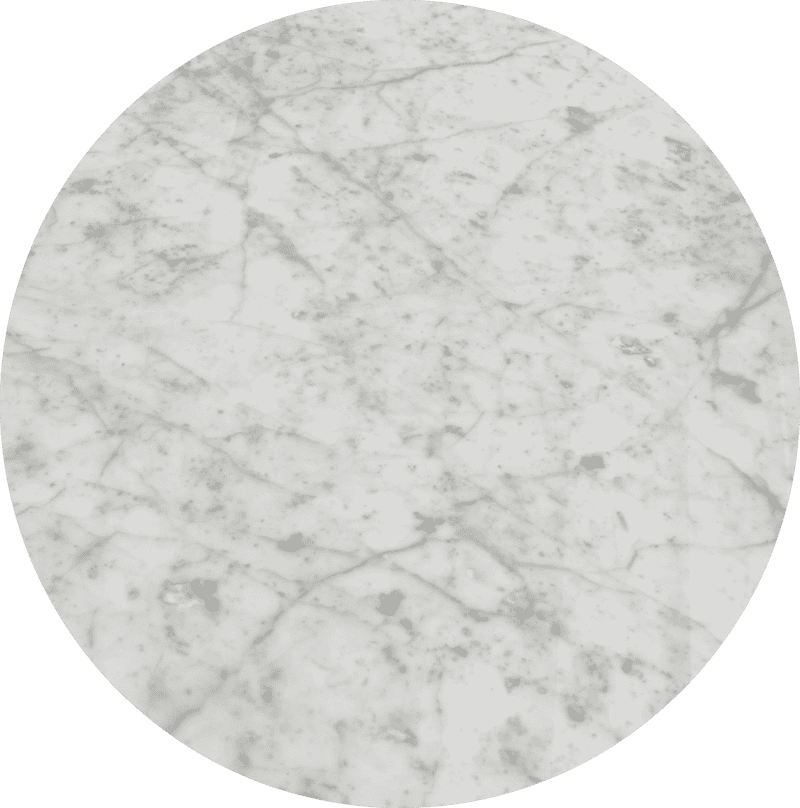 White Carrara marble origin takes us back to Italy. This marble enjoys worldwide value being a factual luxury material. It is also the best and most frequently used white marble tulip tabletop. 
For retailer purposes, the price of Carrara White Marble is on the higher side. But the product is worth it. 
Carrara White Marble is available in three unique varieties:
The first one is the C variety. It has a white-whitish groundmass having a consistent vein pattern. The pattern is not very marked.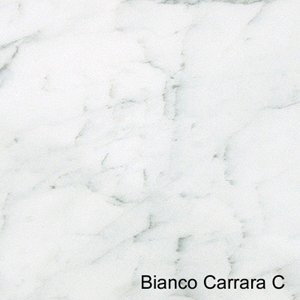 The second variety is the C/D. It has a regular groundmass, but it is not as white as the C variety.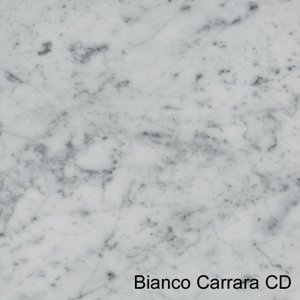 The third one is the D variety. It is always darker with light grey-greyish groundmass.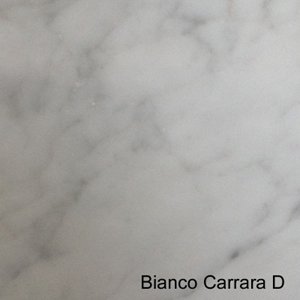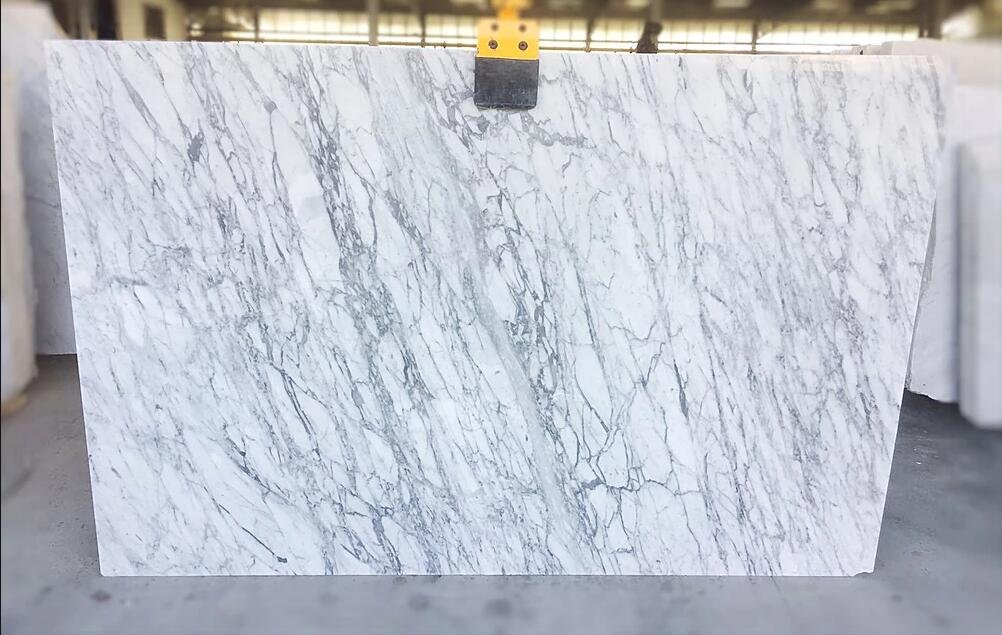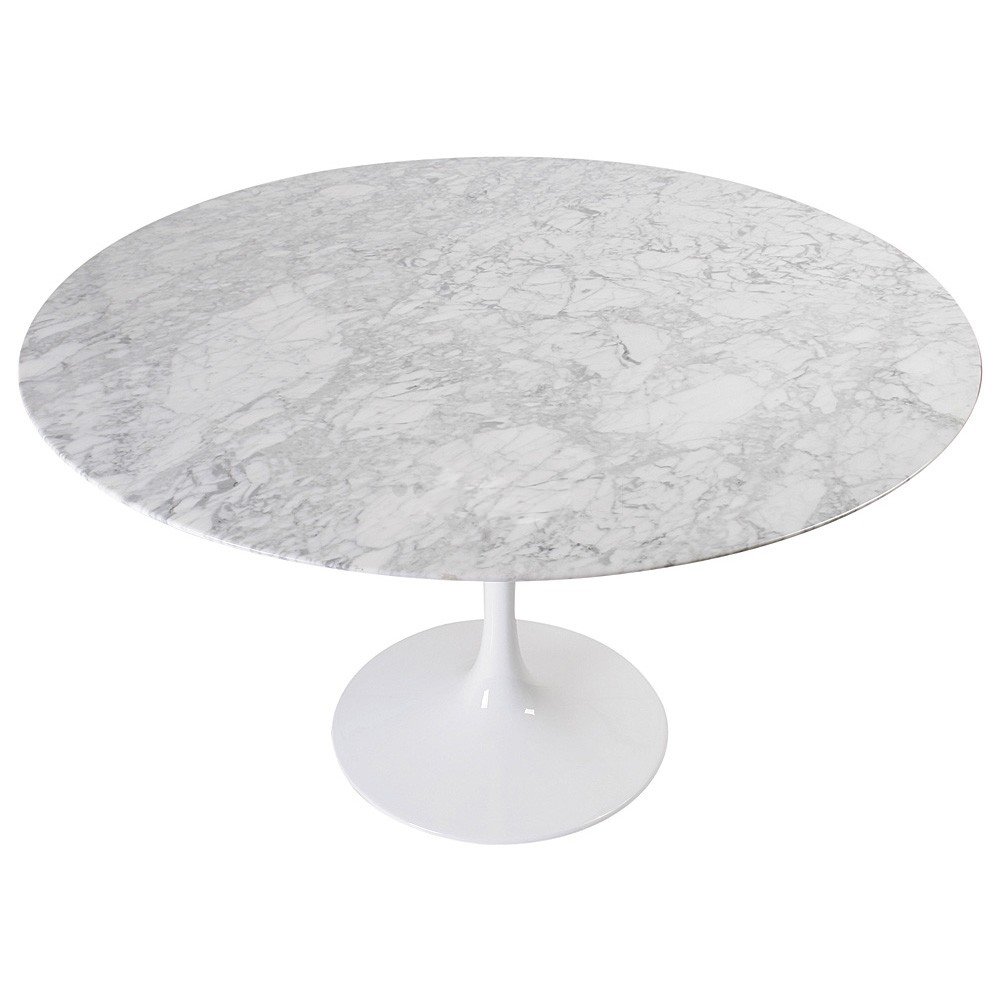 Carrara Veneto Marble is a sister to White Carrara marble. The difference is, this marble type has more light-grey veins. 
The pricing is more towards the higher side for business purposes. Again, this marble comes from Italy.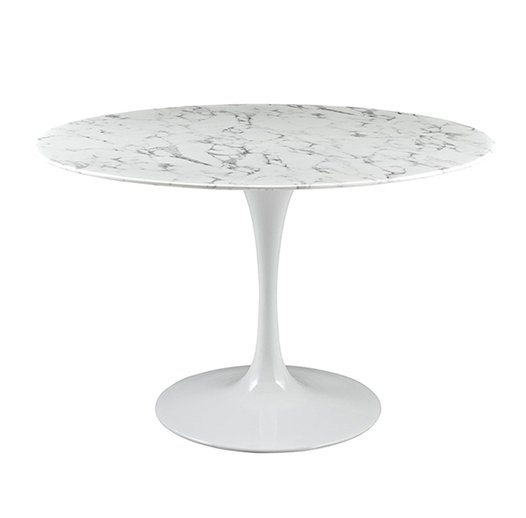 Unlike its name, it is the genuine White Marble with a High-Tech Marble Paper coating. It is as heavy as the natural marble. But with better uniformity and nice color. The structure of artificial white marble is also unique.
This marble for ​​tulip table wholesale replica falls in the middle range when it comes to prices. The origins of artificial white marble take us back to China.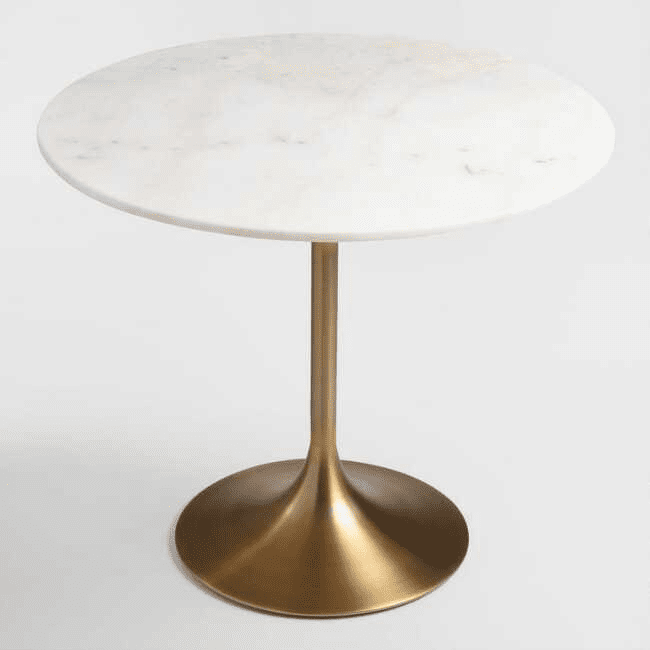 China Guangxi white marble is a famous marble from South China. It is available with grey veins. There is one characteristic feature of this white marble. It is a bit Crispy and not so hard as compare to others.
China Guangxi white marble falls on the lower middle price level. It is ideal for the retailer's business.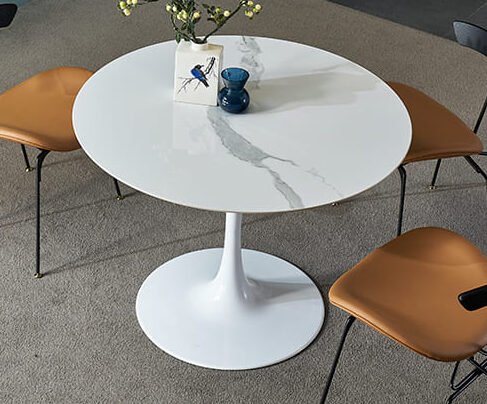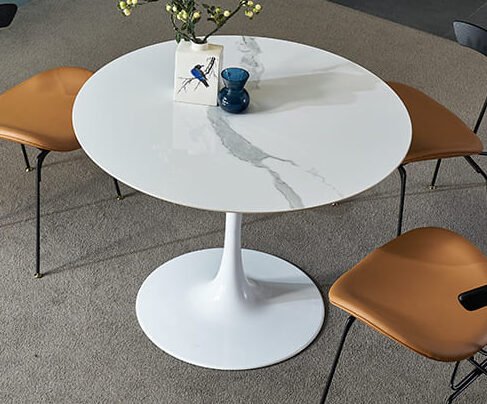 Quartz occurs in a white marble pattern. It is also almost the same in heaviness and structure as the natural marble. There is three high-quality Quartz ideal for white tulip tabletops. They are Caesarstone, Silestone, and MSI. 
Quartz falls in the middle to the high price level. It is available throughout the world.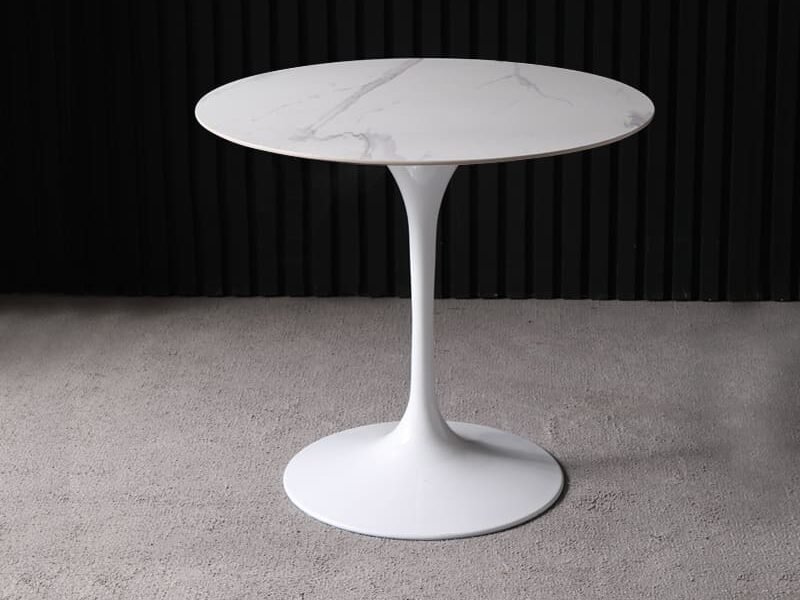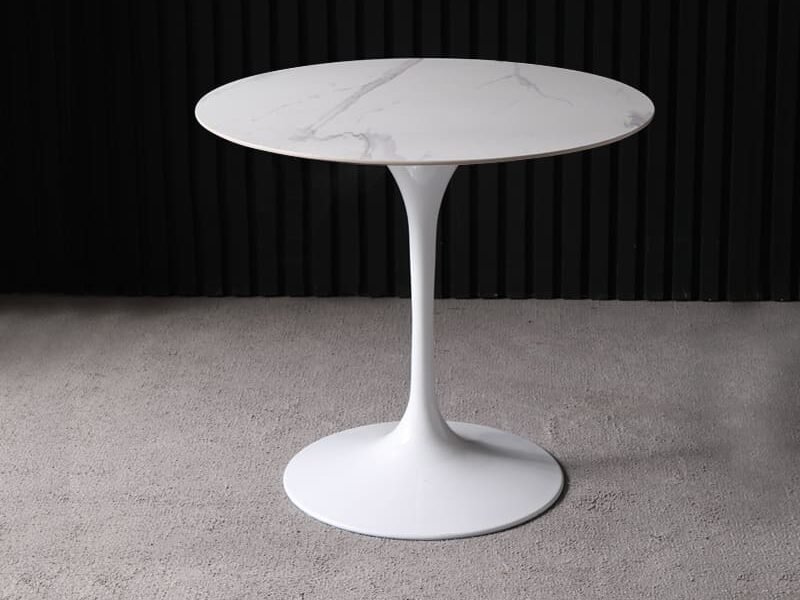 Ceramic is a large format ceramic slab having some white marble pattern. There are four ceramic Big Brands for White marble tulip tables. They are Dekton, Neolith, and Laminam. 
Ceramic is well-known for being strong and light at the same time. The marble pattern slabs are mainly from Spain, Italy, Turkey, China, and others.
How to Care for Your White Marble Tulip Table
Generally, the factory sends polished and delicate pieces of white marble tulip table. The machine polish ensures the high gloss table tops for good business terms. Before using the ​​tulip tabletop, don't forget to apply a marble sealant. It should be ideal for machine or factory polished marble only. 
Remember, white marble is a natural stone. Hence, it requires sealing before use. It is essential to apply marble sealant every 3-6 months to maintain a good seal.
Take-Away
I hope you find this guide for China tulip tables helpful. Especially if you are new to the hot market for white marble tops. The information is ideal for assisting your first step. 
For any further queries, feel free to email me at info@marble-table.com
I will be available for additional support and guidance.
Follow my Mid Century Modern Furniture Blog with the latest information. Don't miss any valuable updates by subscribing to the blog.